Physical Condition Guidelines
Tour Pace and Walking Requirements:

The pace of the tours is considered 'ACTIVE'. Three or four miles of walking is required on a daily basis in order to fully experience the sights. Walks regularly require negotiating uneven surfaces and steps. These tours are a good fit for travelers who are able to comfortably walk a continuous mile unassisted (by person, cane or otherwise), in less than 30 minutes without shortness of breath or other physical discomfort.

What if I am unable to keep up during the Tour?

If you are unable to keep up with the group, the tour manager will ask you to refrain from group activities and it will be your responsibility to be at the designated meeting point, at the stipulated time. If you have to purchase a refreshment in return for a place to sit or take a taxi to get to the meeting point, this will be at your own expense.

The Motor Coach is Not Accessible During Free Time or Sightseeing Stops:

During free time and at sightseeing stops, all passengers must exit the motor coach. Staying on the parked motor coach is not an option.

Physical Assistance or Other Special Attention:

Tour and hotel personnel will not be available to lift or physically assist you at any time. If you require any type of support, you must bring a capable travel companion who can comfortably help you keep up with the pace of the tour. With an average of 40 participants, it is not possible for the tour manager and/or the motor coach driver to provide repetitive, special attention to any one tour member. The tour manager may ask a passenger to leave the tour if that passenger is unable to keep up with the pace of the tour to the extent that it impedes the safety or overall enjoyment of that passenger or other tour members. In the event a passenger is asked to leave the tour, all resulting costs will be solely that passenger's responsibility.

Wheelchairs or other Walking Devices:

Image Tours does not recommend these tours for passengers who require the use of a cane, walker, wheelchair or other walking assistance device, or for passengers who are considering the use of a walking assistance device while they travel. If this applies to you and you still decide to make a reservation request, please note the following:

1) A walker or similar walking assistance device is not practical or safe on the tour due to motor coach entrances, uneven sidewalks, and cobblestone streets. You will need to leave it home and bring a folding wheelchair. If you regularly use a cane and feel confident that you will have no difficulty sturdily and comfortably walking a mile in less than 30 minutes (including steps), Image Tours still recommends bringing a wheelchair for backup.

2) You must be able to manage the steps of the motor coach independently. In Europe, the laws do not require motor coaches to be equipped with ramps/lifts, or hotels to offer provisions for the physically challenged. Please do not expect these facilities on our tours.

3) You must bring your own manual, folding wheelchair. Motorized wheelchairs are not allowed on the tour.

4) You must bring a capable travel companion (Image Tours recommends traveling with two or more capable companions for the greatest success) who can confidently push the wheelchair and assist you in any way necessary to comfortably keep up with the tour pace.

5) At time of reservation you must obtain, complete and return a "Wheelchair Request" form (provided by Image Tours), signed by both you and your traveling companion(s). Requests will be subject to Image Tours' approval and availability of storage space. If the request is received after deposit and declined by Image Tours, the applicable cancellation penalties will apply.

6) The charge to store a wheelchair under the motor coach during the tour is USD $10.00 multiplied by the total number of tour days. This amount is to be paid with final payment for the tour.

7) Make sure you and your travel companion(s) feel confident using a wheelchair outside your home before making a reservation. Passengers who are not comfortable using a wheelchair on a daily basis before the tour tend to be unable to successfully complete the tour. No credits or refunds will apply for missed sights, tour features, wheelchair storage fees or optional excursions. Additional costs to keep up with the tour or return home early will be entirely the tour participant's responsibility.
Oxygen or other Medical Devices:

Oxygen tanks will not be permitted on the motor coach. Due to higher elevations and the tour's active pace, clients dependent on oxygen assistance devices should not take these tours. CPAP and other medical devices must fit within the "Baggage Allowances" for the tour. Under no circumstance does Image Tours, the airlines, the motor coach company, the tour manager, the hotels or any other service provider accept any responsibility or liability in connection with medical conditions, medical devices or any electronic devices.

Geographical Elevations:

Highest expected elevations, based on usual tour routings, are stated below the map for each itinerary and in the "Optional Excursions" descriptions. Image Tours accepts no liability for inaccuracies or variations.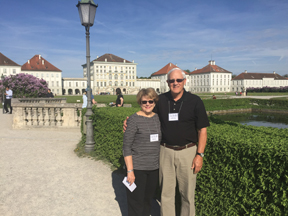 Becky & John Riles
HEART OF EUROPE® Circle Tour - Apr-2018
Verified Traveler
The experience of touring with Image Tours gave us a wonderful opportunity to learn so much more than we could have accomplished on our own.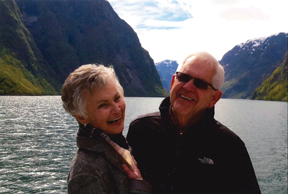 Catherine & Ken Holmstrom
Scandinavia & Baltic Highlights Tour - May-2019
Verified Traveler
The coach driver was extremely skilled at driving and knowledgeable of roads in every town.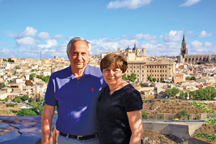 Don & Nancy Van Heel
Spain & Portugal Tour - Apr-2017
Verified Traveler
We have taken five tours with IMAGE . . . Beautiful scenery, very interesting history, excellent local guides.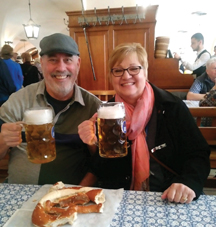 Dennis & Elizabeth Carroll
HEART OF EUROPE® Circle Tour - Apr-2019
Verified Traveler
The food was outstanding! Much better than ever expected! Great variety from the area and it was delicious!
Elaine Norling
TREASURES OF ITALY TOUR - SEP 2018 - Feb-2019
Verified Traveler
I've recommended Image Tours to my friends and family. It was a well planned, organized and all around fabulous trip.
Evelyn Gallagher
HEART OF EUROPE GRAND - SEP 2019 - Feb-2020
Verified Traveler
Everything on the tour was well-planned with the traveler in mind regarding length of days/hotel stays and tours, accommodations, tour manager (very well-versed in the each country's history, culture,...
Thomas & Millie
Repeat Traveler - Sep-2019
Verified Traveler
Been traveling through Europe with Image Tours now for 12 years....never an issue...absolutely a Five Star Company.. will be continuing my travels with them.
FINALLY,

Hello, we at Escape World Travel help people fulfill their life long dream of traveling to Europe. Our team would love to help you find an Escorted Tour of Europe. Click on the brochure above to the right and request a FREE 76-page Escorted Europe Tours brochure.