Obtaining a Passport Book
You must carry a Passport BOOK. (Passport Cards are not valid for air travel)
First Time Passport Book Applicant
Apply Early
Processing can take as long as five months. If you are considering travel to Europe, start the process now.
Obtain a Passport Book Application
Forms are available at your local post office or may be printed from the www.travel.state.gov web site. You can also call the National Passport Information Center at 1-877-487-2778.
Complete the Passport Book Application
Your information must be typed or written in BLACK ink. IMPORTANT: Do not sign the passport application until you are instructed to sign at your passport acceptance facility.
Obtain Proof of U.S. Citizenship
Valid proof includes a previous passport, certificate of citizenship, naturalization certificate, or certified copy of birth certificate available from the registrar's office in the county of birth. Birth certificate must include the full names of the applicant's parent(s). If you cannot obtain any of the above, check with the sources in #2 for other options.
Obtain Photographs
You must have two IDENTICAL 2" x 2" photos taken within the last 6 months and showing current appearance. Photos must be in color, showing a front view of your face and with a white or off-white background. You can check passport listings in the Yellow Pages for passport photo providers.
Obtain Personal Identification
Valid ID includes a previous U.S. passport, a CURRENT (not expired) driver's license, naturalization certificate, state ID card, or military ID. Your ID must have an expiration date and photograph, and must reflect any name changes. Bring a one-sided copy of the front and back of each ID. Both parents must accompany a child who does not have a picture ID and submit documentation of legal guardianship and consent.
Bring Application Form in Person
Do NOT sign the form. Bring the form, proof of citizenship, photographs, and identification IN PERSON to your passport acceptance facility. Consult sources in #2 for a list of locations.
Pay Fee
At the time of brochure printing, the fee is $145 for those 16 years of age and over (valid for 10 years) and $115 for those under 16 (valid for 5 years). Applications can be expedited for an additional fee of $60 (recommended if within 4 months of departure). Verify with your passport acceptance facility in advance their fee amounts, accepted forms of payment, and other payment instructions.
How to Renew a Passport
Your passport must be valid for more than six (6) months after your scheduled return date. If your expiration date falls within 3 to 6 months of your return date, call the airlines to verify the current regulations.
At the time of brochure printing, renewing a passport costs $110. You will need to send your check, one new passport photo, most recent passport (undamaged), and a completed Passport Renewal Form (obtained through one of the sources listed at the bottom of this page).
Other Important Information
If you have not received your passport within three months of applying, or at least a month prior to departure, we recommend that you contact the National Passport Information Center to check on the status.
Minors under 18 years of age who apply must submit written parental consent to leave the country.
If you do not provide a social security number, the IRS may impose a $500 penalty, processing may be delayed, and your application may be denied.
Information about visa requirements is available from the consulate of the countries to which you are traveling, and usually can be found on their website.
When you receive your passport, sign it, fill out the emergency information page, and carry it with you at all times while traveling abroad.
This information is only a condensed guideline and is subject to change. Image Tours accepts no responsibility or liability for any incomplete or incorrect information. For the most current and complete information, consult one of the following sources:

1) U.S. Dept. of State web site at www.travel.state.gov
2) Your local post office
3) National Passport Information Center at 1-877-487-2778 or email at NPIC@state.gov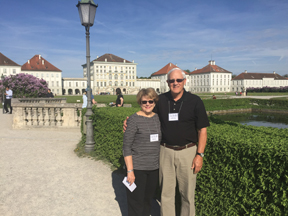 Becky & John Riles
HEART OF EUROPE® Circle Tour - Apr-2018
Verified Traveler
The experience of touring with Image Tours gave us a wonderful opportunity to learn so much more than we could have accomplished on our own.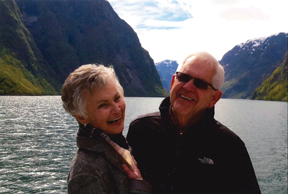 Catherine & Ken Holmstrom
Scandinavia & Baltic Highlights Tour - May-2019
Verified Traveler
The coach driver was extremely skilled at driving and knowledgeable of roads in every town.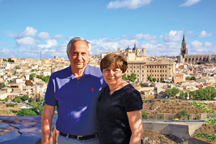 Don & Nancy Van Heel
Spain & Portugal Tour - Apr-2017
Verified Traveler
We have taken five tours with IMAGE . . . Beautiful scenery, very interesting history, excellent local guides.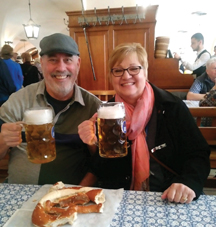 Dennis & Elizabeth Carroll
HEART OF EUROPE® Circle Tour - Apr-2019
Verified Traveler
The food was outstanding! Much better than ever expected! Great variety from the area and it was delicious!
Elaine Norling
TREASURES OF ITALY TOUR - SEP 2018 - Feb-2019
Verified Traveler
I've recommended Image Tours to my friends and family. It was a well planned, organized and all around fabulous trip.
Evelyn Gallagher
HEART OF EUROPE GRAND - SEP 2019 - Feb-2020
Verified Traveler
Everything on the tour was well-planned with the traveler in mind regarding length of days/hotel stays and tours, accommodations, tour manager (very well-versed in the each country's history, culture,...
Thomas & Millie
Repeat Traveler - Sep-2019
Verified Traveler
Been traveling through Europe with Image Tours now for 12 years....never an issue...absolutely a Five Star Company.. will be continuing my travels with them.
FINALLY,

Hello, we at Escape World Travel help people fulfill their life long dream of traveling to Europe. Our team would love to help you find an Escorted Tour of Europe. Click on the brochure above to the right and request a FREE 76-page Escorted Europe Tours brochure.